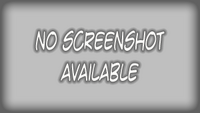 The Bus Stop is a The Life & Times of Juniper Lee short that aired on January 2, 2007 and ran between commercial breaks on Cartoon Network. It is the second of shorts to air, after Monsters in My Potion.
June, Jody and Ophelia are waiting for the school bus when June is asked to the side by some geek monsters who want her to take a picture with t They start fighting with each other though and June has to avoid looking suspicious to Jody and Ophelia while try trying to calm the geeks down.
Characters
Edit
Juniper
Jody
Ophelia
Two-headed geek monster
The geek monsters asking for a picture with June had previously appeared in Monster Con. [1]
References
Edit
Ad blocker interference detected!
Wikia is a free-to-use site that makes money from advertising. We have a modified experience for viewers using ad blockers

Wikia is not accessible if you've made further modifications. Remove the custom ad blocker rule(s) and the page will load as expected.